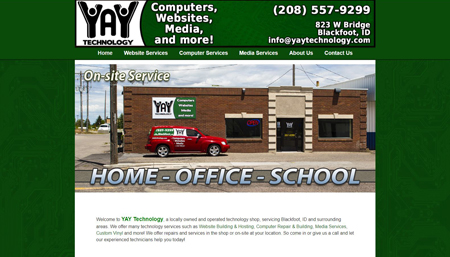 Client:
---
Project:
Our website is a brochure style WordPress site which contains information about the various services we offer. The site is updated regularly with information on our services and our newest projects that we work on. The project page shows our current projects being worked on. The most recent update to the website was to make it more responsive to be easily viewed on various devices. Any current website today should be responsive. The are also plans to add a blog section to the website which will feature helpful articles on gadgets and tech.
---
Project Associates:
Initial site construction.
Current site content management and design upkeep.