Computer service is the heart of YAY Technology. We are happy to offer a wide range of services and in-shop repairs offer the greatest value. Whether you need service on a desktop, laptop, all-in-one computer, printer, console, Windows, Mac, etc., we have the experience to meet your needs. We will troubleshoot and diagnose most electronic devices.
Diagnosing & Repair
Typical repairs start with a $30 diagnosis. Sometimes the issue can be solved within the diagnosis and the fee can be less if it's a quick fix. If the repair needed is going to be higher than $30, we will provide an estimate for the repair. If the repair is accepted, the diagnosis fee is waived. If the repair is not accepted, there will just be the diagnosis fee.
Virus Removal & Cleaning
If you notice odd behavior, excessive pop-ups, or the system is running slower than normal, there's a good chance you could use a tune-up, virus removal or both. Let us know the symptoms you are having and we can advise on which package will suite your needs. The Deluxe Tune-up is a great value for an all-around cleaning and is one of our most popular services.
Parts
We keep small inventory of the more common parts and accessories for your devices. Cables, adapters, chargers, storage devices, networking, and more. If there's something you're looking for and we don't have it, we can usually special order it in within a few days. We also have a variety of used and refurbished parts at discounted prices. Come by and see what we have.
We can custom build a computer to fit whatever need you might have:
Custom systems are made to order, but we also keep a good, all purpose use system in stock. Come by and see what the current custom build is!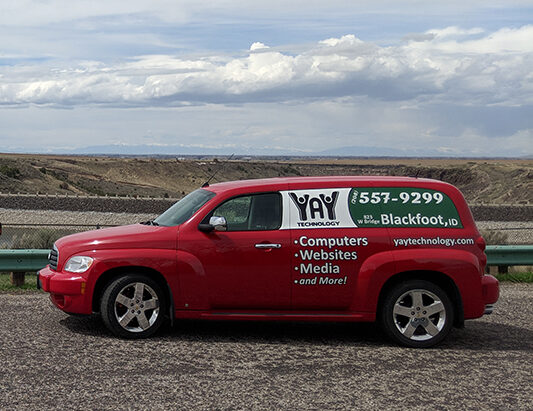 We are able to come to your business or home for service including:


Computer Repair
Computer/Device Setup
Computer Upgrades
Computer Virus Removal
Computer Training
Our standard rate is $75/hr, including travel time. Service is usually available on short notice, so if you're having issues, give us a call or text at (208) 557-9299. Repairs can often cost less if performed in our shop. If you are unable to bring in your system for any reason we offer a pick up or drop off service for $15 each way in town. If you live outside of Blackfoot call for pricing.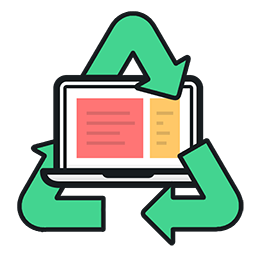 We offer recycling for most electronics – desktop & laptop computers, personal electronic devices, cables, printers, flat screen monitors and televisions, phones, networking equipment, many batteries, and more! We want to keep electronics out of the dump!

We are not able to accept Cathod Ray Tube based monitors and televisions, unfortunately. Please contact the county about how to properly dispose of these.