We build, update, repair, and maintain websites of many different styles and purposes. Different websites have different needs. Anyone setting out to build or improve a website should know what they are going to need, and what total costs to expect. These include domains, web hosting, SSl Certificates, website content management, software and security updates, and backups.
We work with WordPress, one of the most powerful website content management systems(CMS) used today. WordPress is used by some of the biggest companies because of its power and ease-of-use. If you're looking for a new website, or a re-design of a current site, the first step is to get an idea of how it should look. Browse some of WordPress's themes to get an idea of the direction for the site. With the amount of themes and customization available, the possibilities are endless!
Responsiveness. With technology today, your website needs to be viewable on many different sized devices. We will make sure your website is responsive so that it can be viewed correctly on all the devices that are available today. We build our websites this way and can also take an existing site and make it responsive.
We have put together some standard website design packages for common types of websites. Details on these packages are coming soon. If you have any questions at all, please contact us, and we would be glad to answer all your questions!
Below are some categories of websites, along with examples of our work, to give you an idea of what we can do for you!
Web Projects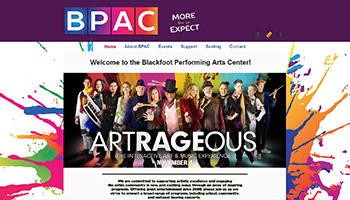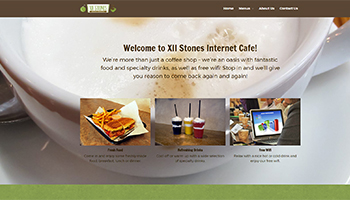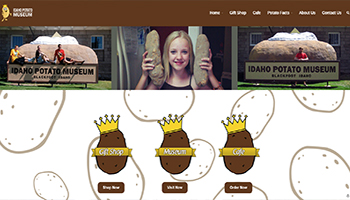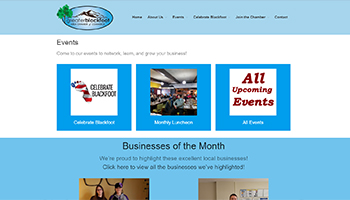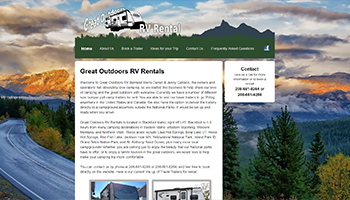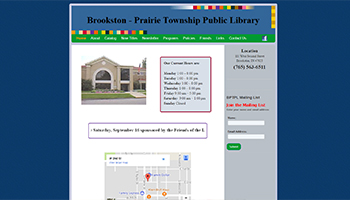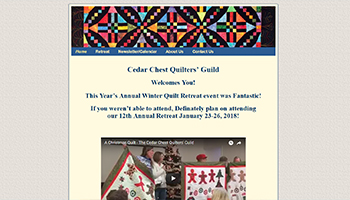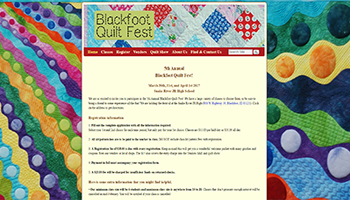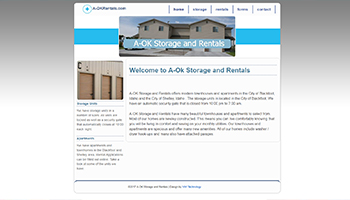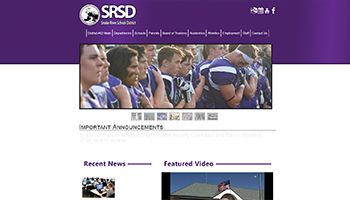 Types of Websites
Brochure Websites
A brochure site is a simple website that is rarely updated. It can still be an elegant presentation of information about your business or organization. This is often a great approach for a small established business that has figured out what it does and does not do, and can simply present all the necessary information to the potential customer, much like in a well designed brochure.
The content is created with rare updates in mind, avoiding information that might change regularly, such as menu specials for a restaurant, inventory levels, or upcoming events. Common content includes (but certainly isn't limited to) description of services, photos, contact information and directions, an "about us" page, and Frequently Asked Questions (FAQ).
Brochure sites can certainly be updated, and we're glad to handle the task, whether we designed the website or not. We would also be glad to build you a brand new website.
Examples of our work with Brochure websites XII Stones Cafe, Dr. Lee Orthopedic
E-Commerce Websites

An E-Commerce site is one that features a functioning store, allowing customers to buy and pay for goods, products, or services through the website. This may include selling items that are shipped to the customer, or downloadable products such as audio or video files, or documents. This can also include websites that take donations or payments without having merchandise.
There are a number of key elements that go into a successful E-Commerce website, including presentation, organization, security, and payment verification and notification.
An E-Commerce site requires more ongoing attention than most other types of sites, but total costs are generally much lower than maintaining a brick-and-mortar storefront, and thus can be a great option for small business, or a business that wishes to target a customer base that is too widespread to target with a brick-and-mortar store alone.
We have experience in E-Commerce, and would love to talk with you about how we can meet your needs. Here are some examples of our work with E-Commerce websites Idaho Potato Museum, Great Outdoors RV Rental
Frequently Updated Sites
This could include business and organizational websites that receive frequent updates to the site information, sites with news or newsletters posted to the site, blogs and writing sites, or just about any site that receives frequent updates from the owners of the site.
These sites can be set up with multiple users collaborating on the site's content, and different users can be given different permission levels for managing the site's content, structure, and management. Some users may only be able to submit work for review before publication, others may be able to directly publish their updates, and still others can delve deep into the site's workings and change any aspect of the website. Here are some examples of our work with Frequently Updated sites Blackfoot Performing Arts Center, Cedar Chest Quilter's Guild
Multi-Site

Multi-Site websites are a collection of sites that all share the same WordPress installation. They become a small network. School district websites are an example of mutli-sites. Themes and plugins can be shared across all sites and each site can be customized with it's own content. Mutli-sites are a great solution if you need to manage multiple websites with a single user account and profile.
Here is an example of our work with Multi-site websites Snake River School District
Recent Web Projects
Related Services