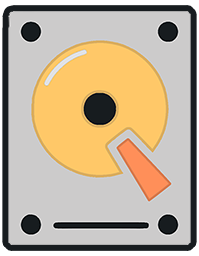 We can service your computer whether it's PC or Mac, a software or hardware issue, or if it won't even turn on. We can diagnose the issue and let you know what the repair will require, and a lot of times even fix the issue during the diagnosis. We offer in-shop drop off service as well as on-site.

We also offer a wide range of computer related services such as networking, smart device setup, remote help, console and other electronic device repair, custom builds and electronic recycling. Feel free to ask us about any project!
Computer Services
From troubleshooting or repair, to upgrades and custom builds, we can help you with your device. If it involves a computer, we can help!
Remote Services
Sometimes it works to connect remotely and provide help or troubleshooting that way. Chrome Remote Desktop is a safe way to get some remote help.
Networking & Wifi
Whether you want to boost the signal in your home or office, or want to add coverage to a shop or additional space, we have your covered.
Device Recycling
We serve as a drop off for your old and broken electronic devices. We accept PCs, laptops, printers, AV equipment, non-CRT monitors, cables, parts and much much more!