Looking for a
new website
or a more
modern one?

We can build
you one today!
We offer many services for your device including:

Troubleshooting
Parts Replacement
Parts Upgrade
Data Recovery
Software Installations
And More...
Is your
Computer Running Slow?
Virus Removal $40

Multiple Virus Scans
Remove Harmful Programs
Update Windows
Update Common Programs
Optimize Browsers
Install Anti-Virus software if none exist
we offer
Tune-Up $40

Optimize Services & Startup
Optimize Browsers
Disk Cleanup
Remove Harmful Programs
Physical Cleaning
Update Windows
Update Common Programs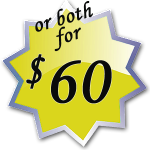 Welcome to YAY Technology!
We offer many computer services to suit your needs. If you are having problems with your computer we offer troubleshooting, repair, servicing, building, and recycling. For website needs we offer building, converting, maintenance, email, hosting and domains. If you need media service we offer conversions and backups of many different types. We are also continuously working on finding additional services that we can offer to further meet your needs. In other words, we are here for you. We offer free consultation so feel free to come in or call and ask questions. Below you can view our most recent web clients and articles on new computer services.
---